Those who know me will remember that I rarely blog regularly despite the fact I'm always online, always writing and always full of ideas for things to write about. It's late-ish as I type this (1.11am) but enough people have expressed curiosity, so here goes. What have I been doing since I last posted?
Well…
I went to Middle Earth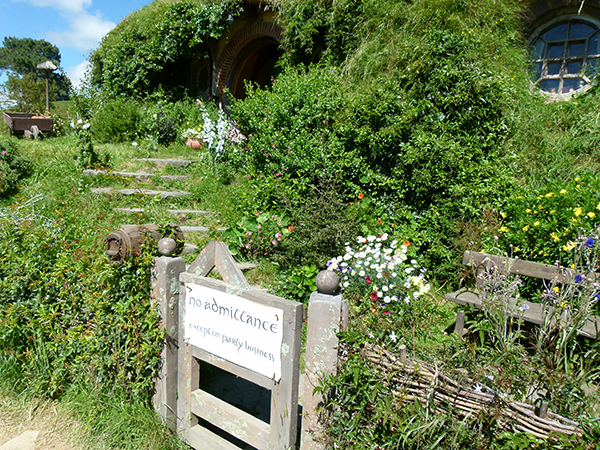 Boff and I flew into Auckland, hired a car and made our way to Wellington via some caves, several volcanoes, Hobbiton, an oolong tea plantation (who do you think put that on the itinerary?) and a gannet nesting colony, which we reached via tractor. And who knew Napier was an Art Deco city?
We were in Wellie for a few days chiefly to see my uni friend Danielle get married to her Kiwi love (both currently live and work in London) but also managed to squeeze in lunch with my writing group buddy Alison and her bub Eli.
Alison's partner Keith works as a compositor at Weta so she pointed out a whole bunch of Weta landmarks including the place where Sir Ian McKellen stays when they film the Hobbit movies, Peter Jackson's house and a giant green screen tucked behind a nearby supermarket. If you find yourself in Wellie, definitely take the Weta Cave studio tour, best NZ$20 we spent, lots of cool things to look at and great behind-the-scenes stories.
There was also an incident that saw Boff and I plunge into Wellington Harbour but I don't like to talk about it.
I bought out my publisher and resigned from my part-time job
Maybe this bit should've been higher but there's really nothing quite like Hobbiton to liven up a blog entry.
In December I bought ProjectManager.com.au from Loyalty Media and am currently looking at restructuring my business to accommodate it. Unfortunately this means doing my tax from 2011/12 and 2012/13 and refinancing my mortgage, which I guess I should have done ages ago but you know, things and stuff happened.
I leave CoursesNow in February to go full freelance and I really can't wait to go. Not a bad job and quite well paid, but boring. Besides which, I was turning away freelance work I would've preferred to do. As of today, I've racked up more in freelance invoices in January than my monthly salary and I'm only halfway through the month.
I played 544 games of Classic Words
It's a games app with the same rules and play as Scrabble. On Extremely Hard level (except for that one time I played Very Easy French, which I won), I have a win rate of 69.5% (that's 378 games), an average word score of 23.25 and a top score of 493. I've gone all out 170 times and my best word was CIRCLETS for 158 points (if I remember correctly, it fell over two Triple Word Scores). This is despite the fact that the app cheats if I get too far ahead by giving me all vowels. My least favourite letters are C, V and I.
I read 4 books
Ender's Game after seeing the movie. Both were excellent.
Raising Steam, because Terry Pratchett + trains = can't lose.
The Sky So Heavy because I saw Claire Zorn at NYWF last year and she was cool.
The Book Thief (again), because Markus Zusak tweeted about the film all throughout last year so I think it might be good.
I'm currently about a quarter of the way through The Luminaries for an online book club I recently joined. It was slow to start but now I have the rhythm I understand the writing choices in it.
I was almost killed by a collapsing bed
Twice! Well, the first one produced just bruises and warranted the purchase of the second. The new one we bought (a king lift bed) we assembled today. Boff got the bolts mixed up so we had to do some unscrewing.
"Am I going to have a bed fall on my head?" I asked as the nuts came loose.
"I don't think so, no," said Boff, seconds before, you guessed it, the bed collapsed on my head. It even had the mattress on it. Without presence of mind and evasive action there could've been a serious neck injury. Let me tell you it is not fun being trapped under a bed when you've just had a near-death experience.
But I don't want to leave you on a bad note so here's something context-less to end this post: "Put it in the second hole," she said, while screwing in the bed.