Evidence of someone else's good time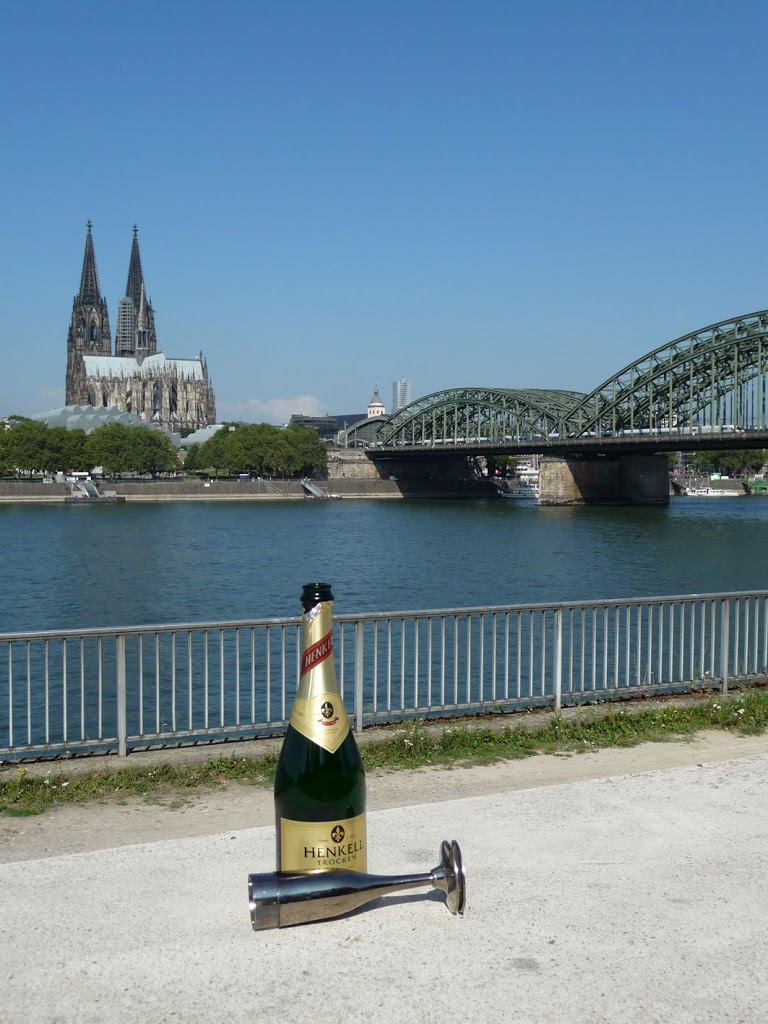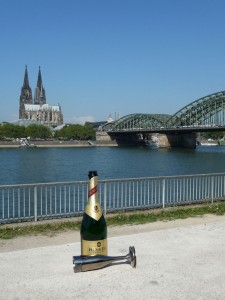 11th August 2012 (Cologne, Germany & Ghent, Belgium)
Had a bad time of it on the train. There were no sleeper cars so I set myself to sleep in a seat, which is usually very easy for me except I was surrounded by this family who then proceeded to eat pungent oniony burgers (at 3am) and pass serviettes, drinks and rubbish over me. Imagine a 4-seat arrangement in which the father and son are in A and B, I'm in C and the mother is in D. I didn't want to swap with the mother because my seat had my destination on it so I would be woken up at the appropriate time. It then turned out they were in the right seats but wrong carriage but when they departed they left their pungent oniony rubbish behind. Then someone's phone kept ringing. It's 3am dude, you're on a train—who the hell is calling you?!
So I stopped over in Cologne for a few hours. Unfortunately, the hours were 8.30-11.30am on a Saturday, which meant all the things that I might have wanted to see were open at 11am instead of 10am, i.e. not enough time to see and then catch a train.
The main hit is the Dom. Let's just say they don't hide it in some back alley; it is the first thing you see when you exit the main station and I can tell you, you don't see much else for a moment. I might have thought of it like how Sydney visitors always see the Harbour Bridge and Opera House from Circular Quay Station except that I've been to Rome and there's a much more impressive analogy with the metro station next to the Colosseum. Cologne and the Dom are somewhere in the middle.
My photo of the day shows its two towers on the left. It was one of the few things open early that I didn't actually care to see (I was really hoping to visit the chocolate museum…). Instead, I took a walk over to the other side of the river where I found evidence that Germans may sometimes have a good time.
I arrived in Ghent intact but desperately needing a shower and a nap. Boff and I took it easy in the evening just walking around the canals. I've never been in Europe in summer before so I didn't realise that when 'sunset' is at 8.38pm, it actually means it gets dark at 10pm. Slow dusk! What will they think of next?