Pieces of me
There were three doors of the van to slam. The back hatch, the sliding door at the side and, finally, the driver's door. I hoisted myself up, unleashed Vashti the van and trundled down the driveway. It was only minutes later, as I traversed the hills that give this area of Sydney its name, that I realised it may have been the last time I'd see the house I grew up in. In some ways, it was already three times dead to me: the first when I moved out, the second when the last of our dogs, Chi'na, died and the third when my mum moved out. What I'd left was a shell of what that house was to me.
"How are you doing back there, furniture?" I called out, just for something to say. I was disappointed there was no reply but in retrospect it was probably for the better.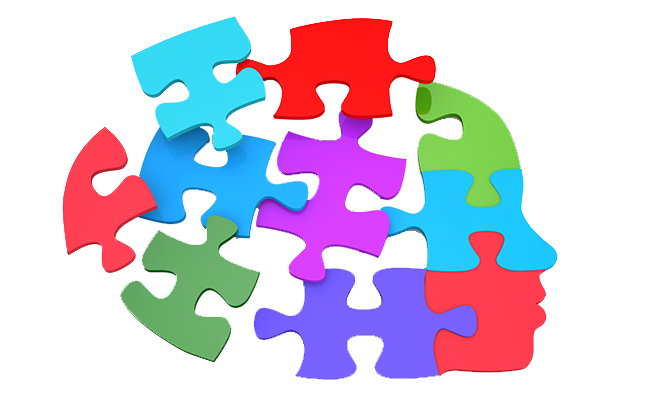 It was 12.36pm, and I was tired, not because of my 5.30am start or the illness that had been plaguing me for a week. Nor was it the piles of work I knew I had to get to, including a commission that had, for various reasons including my own shortcomings, been stuck in limbo for five months.
No, it was not a lack of sleep or busyness, not the emotional toll of my parents getting a divorce, not the fact that I'll be bridesmaid at my sister's wedding nor the novelty and terror of going full freelance—it was in fact all these things taking little pieces of me that became the beginnings of a downfall.
When I made it home I coerced Boff to help me empty and refill the van. We gained a new dining set and coffee table (actually, the coffee table was my brother's high school woodwork project, some 25 years old) and shed a pair of ugly bedside tables, our old dining set and several boxes of books, clothes and CDs at Vinnies Burwood. By the time I parked Vashti back at Stanmore and we took the train home to reassemble the dining room table, I was exhausted. The day's humidity and the months leading up this point had leached the life out of me.
Seven urgent things
My friend Sarah once told me you can only hold seven urgent things in your mind at once. Everything else you either forget or misremember. I realised, as I sat down to write this, that I've been holding seven urgent things in my head in almost every sphere of my life.
For work it's primarily running a website and serving several clients with a side order of doing two years worth of back taxes (still not done), keeping the books and sorting out insurance. The website alone has developer and backend admin things that need to be settled, as well as design and advertising areas to straighten out, and my many clients currently receive varying levels of service, some of them less than stellar because I've prioritised firefighting over good customer service, something I'm not proud to admit. And on top of that I was invited to join a team to tender for a magazine contract that I've wanted for a very long time. At this point my health deteriorated.
I'm struggling to lose the weight I managed to lose and regain two years ago although I've cut out almost all sugar and no longer eat white carbs or carbs after lunch and still get my 5+2 most days. I'm walking long distances again, though my calves are still killing me from my Palm Beach trek on Saturday. I'm not making the time to swim, even though I always rate this one of the bonuses of freelancing. I no longer bounce back from late nights and early mornings and I have no idea why my body chose to suffer from a cold and horrible long days of stomach cramps at the same time for an entire week. Bastard.
It's possible that I'm giving too much away. In addition to the two Meetup groups for which I'm currently organising events, I run a weekly youth group, have restarted bushcare and last year became the External Communications Manager for the Australasian Specialty Tea Association with almost weekly content requirements. I also put my hand up again to supervise the Sydney Writers' Festival—my 10th year.
My emotional life is complicated but in ways I've never really dealt with before. My parents have been separated for a year and are now in the process of officially undergoing divorce. While I'm holding my mum's hand, I'm dealing with my dad's new partner who is friendly enough but is also trying to get me interested in some weird arse MLM scheme that features a brand of numerology and a line of jewellery (containing 'quantum energy'—sounds dangerous to me). Since I don't know when all this messiness will end, I've let it needle me from time to time with unsavoury consequences. I'm unsuccessfully trying to bury my head in the sand.
They've sold the house and as the only sibling based in Sydney I feel an era of house hunting with each parent coming on. My sister is getting married, my brother can't decide whether or not to settle in Sydney. My aunt died week before last; she was not my favourite aunt, but she was the mother of one of my favourite cousins and that matters.
Somewhere in this I feel I'm neglecting my partner, who's threatening to ask me to marry him despite the lack of attention I've paid him lately. He wants to travel again this year and I don't know if I can.
I've forgotten everyone's birthday.
I'm not settled. It never used to bother me but now I realise it has been a slow burning problem. We've been living in Ashfield for two years now and we still have boxes in our spare room and our respective studies that had never been emptied. I made an effort that may have cost me the last vestiges of my health to find a place for these things. My office is still a mess and knowing that I can't just set aside a day to push through and get it sorted is fraying my motivation to do anything at all.
And worst, worst of all, I'm not writing for myself. I look back to my teenage years when I had one or two stories on the boil and I could not wait to get back into the world and write it out. Now I don't even remember dreaming.
There must be other things I've forgotten.