Pret-a-manger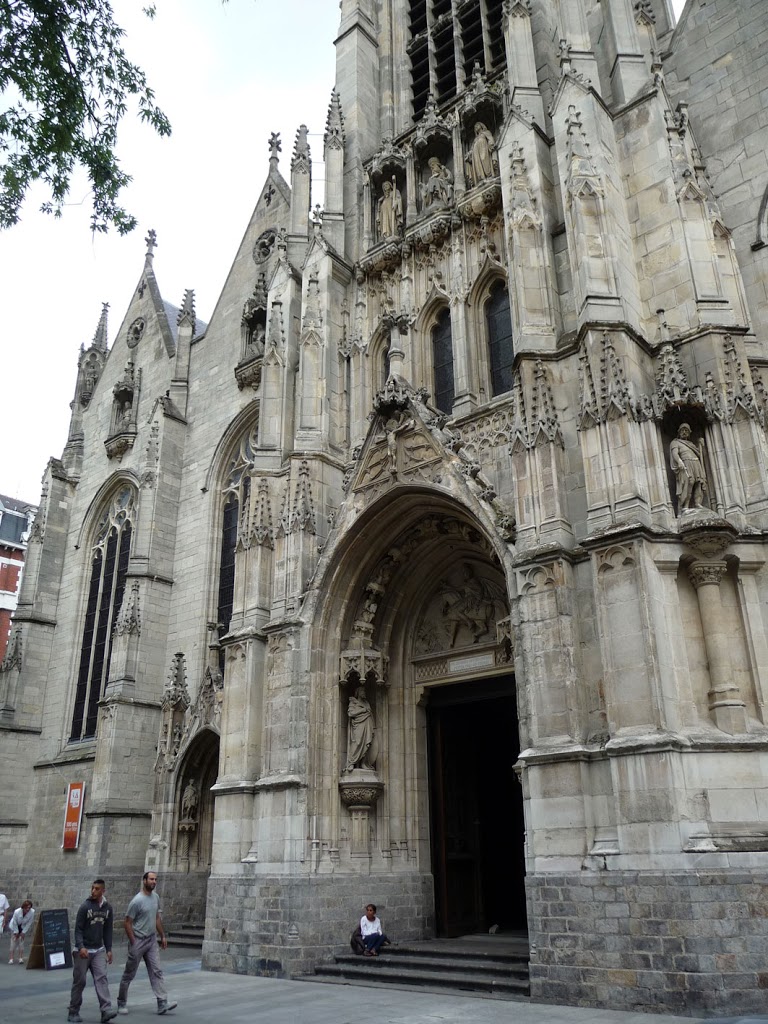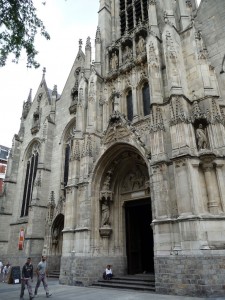 13th August 2012 (Lille, France)
I may not have explained this spontaneous trip to those I haven't seen in a while. Basically, Boff was invited to play for the Australian go team at the 2nd World Mind Sports Games in Lille, France. At the time he was invited, he had already planned a trip to Greece with his sister and Greek brother-in-law—both former modern Greek lecturers at UNE—and a couple of weeks of wandering around Eastern Europe. By extending his trip it turned out he could see more of Eastern Europe and attend the Games. As you can imagine, I was not at all happy about spending two months alone at home by myself so I decided to tag along for the last month.
The Lille posts may not be very interesting for a couple of reasons. One is that because I didn't do it in 'intense' mode, not as many interesting things happened on each day; the other is that I capitulated to the malady I acquired in Poland.
Photo of the day is from my 'blitz' tour of the town centre. This is the Eglise Saint-Maurice. The girl sitting on the steps was begging for money. I ignored her and went into the church to have a look. While in there I started to feel bad that I'd ignored her so I went back out and asked if she wanted something to eat. I have passable French but it turned out she had a severe speech impediment which meant she couldn't speak, but seemed to understand me. I went and bought her a vegie baguette from a nearby boulangerie. She gestured a lot, then she wrote something illegible in my notebook. I played a game of charades with her: she seemed to say I had seen the light or seen god… or something.