Readings, panels, anything: a review of #NYWF13
If you were on Platform 3 at Strathfield Railway Station at 4.57pm on Friday, 4th October you would've seen a wild-haired woman launch herself at the closing doors of a northbound train yelling "NOOOOOOO!" to the bemused sardined passengers squished therein. Maybe you would've laughed at her chunky backpack bopping the back of her head as she sprinted up the ramp. Perhaps you'd feel a pang of recognition from the times when you had also barely missed a train.
Well haha suckers, the guard opened the doors for me and you had to put up with my stinky, backpack laden self for two and a half hours on the crowded shitkansen*.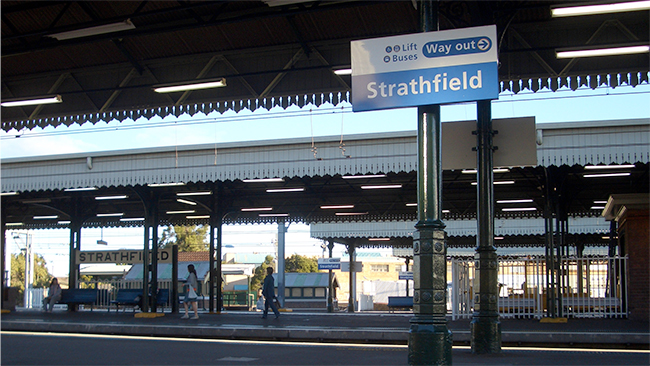 This introduction is important because it is pretty much the only way I begin the annual pilgrimage north to Newcastle, the This Is Not Art Festival (TINA) and the National Young Writers' Festival (NYWF) therein. I believe I've only once missed a train (and one time I drove up with friends) and every other time I've managed to twist the tight platform change in my favour wherever I've lived in Sydney.
Catching the train enabled me to check into the YHA and walk down Hunter Street for the start of First Time for Everything. And thus begins my series of micro reviews of the readings and panels I attended at the 2013 National Young Writers' Festival.
* Shitkansen: portmanteau of shit and Shinkansen, Japan's high speed rail network, describing the very slow train from Sydney to Newcastle, a trip that takes longer today than it did 50 years ago. Naming rights go to Marcus Westbury, godfather of NYWF, the This Is Not Art Festival, Renew Newcastle and Newcastle in general.
Readings
First Time for Everything
Featuring: Ben Jenkins, Tom Ballard, Jessica Alice, Seaton Kay-Smith, Alexandra Neill, Patrick Lenton, Dan Ilic, Patrick Kelly, Nick Sun
A whirlwind of anecdotes and wry observational humour, this session was perfect Friday fodder. Highlights included details of Alex Neill's courting method, the 'scribble and thrust' (hey, if writing is your forte, I don't see why not), the revelation that Dan Ilic's mother is a virgin, and the thought processes that go through one's head when trying to light a fire in Antarctica ie someone's bathtub, courtesy Patrick Lenton.
Hi, Heartbreak
Featuring: Tom Ballard, Holly Childs, AH Cayley (I believe there was someone else I've missed…)
Heartbreak + time = comedy. These readings were tragedy laid bare but with so much to laugh about I hope it ended up being a catharsis of sorts for the performers. The crown went to AH Cayley, who owned tragicomedy with her tale of stalking an ex on an online dating site only to find out that it wasn't her ex but a… fuck musket. And 16 other hilarious euphemisms for the profile pic that greeted her when she signed up and handed over her credit card.
(Later that night I met AH in the bathroom at the YHA and told her I liked her reading. She was still in her green sequinned dress. I was in my PJs, flossing.)
Reading the Trolls
Featuring: Dom Knight, Karen Pickering, Ben Pobjie, Amy Gray, Bethanie Blanchard, Lucinda Hearn, Tom Tilley, Geoff Lemon
I don't subscribe to the definition of trolls being clever disruptors. Trolls live under a bridge, terrorising those who are brave enough to cross it. They are pests that, along with spam, phishing and viruses, negate all that's otherwise good about the internet. This reading was a lesson in how nasty trolls could be to those who dared cross large public bridges, ranging from negative reviews to exceptional abuse.
The most powerful was Karen Pickering, a feminist target who nevertheless stood proudly and said: "They call me a slut and a bitch as if that's an insult. I own those words. I do not choose to think of them as negative." In response she also outlined some of the best correspondence she's ever received, including from women who said she'd saved their lives by putting herself out there day after day to cop the abuse vicariously.
Fail Better
Featuring: Luke Ryan, Kaitlyn Plyley, Chris Somerville, Alli Sebastian Wolf, Jessica Alice, Ben Jenkins
I was hoping this would be a panel but it was a reading that turned out to be a pretty entertaining one considering it was scheduled on Sunday morning after the Paranormal Formal. I liked Jessica Alice's take on getting started as a performance poet, and Alli Sebastian Wolf's tips on how to fail were welcome reminders that it is better to take a risk and try something brilliant and fail than not try at all.
Ben Jenkins capped the session off with anecdotes of failed sketches from his student drama days. If you must fail, he said: "Fail in a ball of glory." This process is a crucial step to getting better: "It's important to suck because it recalibrates your instinct. This stops bad ideas before they leave your face."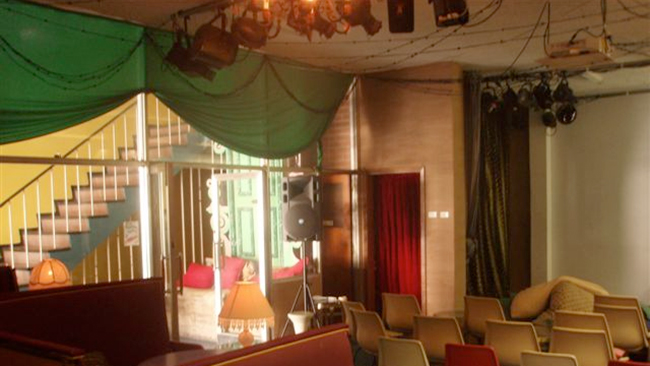 Panels
Fresh & Frank: an Insider's Look at the Publishing Industry
Featuring: Lex Hirst, Hannah Temby, Bethia Thomas, Nadia Junaideen, Nikki Lusk
A cohort of people who work in publishing telling young writers what to expect of the publishing process—particularly as the market changes—is a very useful panel for any writers' festival. I didn't learn anything new (let's face it, I've been to a lot of writers' festivals) but as a matter of schadenfreude I love hearing the slush pile horror stories. The key takeaway for me was that a writer does not just write; the role of an author is also a matter of brand management.
Lowering the tone: Writing for Kids
Featuring: Eliza Sarlos, Claire Zorn, Katherine Sullivan, Amy Gray
This panel looked at the challenges of writing for a younger readership from a variety of angles: Eliza with an illustrated children's book on female heroes, Claire writing as an adult about young adult protagonists (Amy Gray: "The Sky So Heavy has been described as The Road but with more gags. I think we all agree that's what was missing") and Katherine as a teenager writing for teenagers. I would've liked to hear more from Katherine about the censorship issues she's faced working with much, much older editors but overall Amy Gray balanced the panel well.
I reckon I could listen to Claire talk about her book, the writing process, the editing process and the publishing process in a standalone session. She was very thorough and informative. She can come back next year, please!
Too Close for Comfort
Featuring: Benjamin Law, Michelle Law, Rebecca Harkins-Cross, Sam Cooney, Lizzie Stafford, Paul Donoghue, Bridget Lutherborrow, Patrick Lenton
This panel had an interesting premise: writer types who live together/are related and the challenges and joys that entails. I went because my partner, who is a professional mathematician, also happens to have finished one more novel than me and is also, by accident, an award winning** playwright. It failed to fire as I hoped despite the occasional laugh. I felt the panellists weren't quite sure what kind of purpose the topic served and a few acted as if they weren't confident that they were interesting enough to be up there.
I think I gleaned kernels rather than a buffet of insight. Also, it turns out Patrick Lenton is terrible at grammar and Bridget Lutherborrow is bad at spelling "but together we can write sentences".
** A minor award, but still!
Linkbaiting
Featuring: Brodie Lancaster, Steph Harmon, Sarah Oakes, Oliver Laughland
An informative—stopping just short of practical—panel on how to make something clickable and shareable, and the difference. People click on things they're interested in, but share things that make them seem smart and/or funny. The view from the trenches was interesting, particularly as each panellist had a different readership (The Vine, Junkee, DailyLife and The Guardian respectively) and it was nice to know that it doesn't matter which article you're proud of, the one that goes viral will always be something baffling.
$$$$$
Featuring: Adolfo Aranjuez, Bethanie Blanchard, Lisa Dempster, Erin Handley, Elmo Keep
A panel on money is essential for those writing for a living or looking to write for a living and this one did not disappoint. The panellists discussed contentious topics such as when to write for free, what 'exposure' can do for you, how to set a rate and how to ask for money. There was troubleshooting advice on what to do if you don't get paid (or payment is late) and this golden rule from Elmo Keep: "Anything you spend time on that someone else is making money from, you should get paid for."
Lush 4 Lyf
Featuring: Chad Parkhill, Seaton Kay-Smith, Stephanie Van Schilt, Lucinda Hearn, Patrick Lenton
O ho, a panel about booze and writing held in a bar! Drinks in hand, the panellists and audience meandered through drunken recollections with the occasional look at how alcohol informs (or misinforms) one's practice. Turns out one or two drinks are good for writing and any more starts to detract from work. The panel also busted the myth of boozy prose being the best prose with the revelation that writers like Ernest Hemingway, known for being fond of the bottle, would only write while sober. Also, did you know a lot of comedians get paid in drinks?
Anything
Ninety9 Launch
Featuring: Vanessa Berry
Vanessa Berry is my zine idol. I met her for the first time in the Watt Space Gallery where she'd recreated her bedroom from the 1990s including original posters, knick-knacks, toys and her famous zines. She launched her book Ninety9 by reading a chapter and explained a little about the making of the book. Incidentally, I devoured the book on the shitkansen ride home (it was all I expected it to be and more). Now to turn inspiration into motivation to finish my third zine…
(I later met Vanessa in Sydney before her 90s Tour of Newtown. I went to The Pie Tin for a snack, sat at a table and heard my name and she was there having a cup of tea. Lovely to chat to her about the book after I'd read it!)
Feelpinions
Featuring: Steph Harmon, Luke Ryan, Elmo Keep, Amy Gray, AH Cayley, Lizzie Stafford, Paul Donoghue, Neha Kale
I expected this to be a shambolic rant-a-thon about how Andrew Bolt needs to spontaneously combust but it turned out to be a debate, four speakers a side, about whether publishing opinion was a worthwhile pursuit.
Both sides were fairly moderate with the affirmative tempering the topic with a caveat about whose opinion was worth publishing, though Amy made a great point at one stage: "People sometimes need an interpretation of an event instead of a recital of the event." The team for the negative eventually won, though, because everyone knows most opinions are craphouse and need to die a horrible, horrible death away from public eyes.
Dodging the Saturday social
Featuring: Terry Pratchett, Charles Dickens
I ended up finishing Terry Pratchett's Dodger (a semi-historical fiction about Dickensian London featuring well, Dickens, but also Sweeney Todd and a few key philanthropists and politicians of the day) instead of going to the Paranormal Formal despite the fact I'd bought a zodiac t-shirt and found my Taurus paraphernalia to wear. Sorry. The next morning, in deference, I had a London Fog tea (milky Earl Grey with vanilla) with breakfast at Sprocket.
Also, here are some places where I had decent coffee: Caffestry, Good Brother, Soul Foods
Zine fair! Party on! Excellent!
Featuring: zinesters, my hard-earned cash
Every year I make this lame Wayne's World joke and thinks it's funny until I realise that a lot of the NYWF attendees weren't even born when that movie came out. And then I feel very old indeed. As I mentioned in my post about Melbourne rituals, zines are pretty much 'shut up and take my money' territory. I now have a rule that I have to circle the fair once before actually buying. Unfortunately this year I circled in the morning and then by the time I'd gone to some panels and come back, some zinesters had left (there was a zine about music that sounded interesting, it was being sold by a lady at a table near the entrance so if anyone knows who this is, please put me in touch) and other zines had sold out (How Misogyny Hurts Queer Communities). I did pick up a decent haul, though, including a grab bag that contained What I Learnt from School Sex Ed (one illustration reminded me very much of a flasher I wrote for Seizure, La Vie En Rouge), the entire back catalogue of miniatures and Bastian Fox Phelan's Tarot.
And that, dear friends, was my #NYWF13. I use the hashtag because I am a Twitter native and hashtags make me feel like there is order in the world. (It also links to the tweets that use the hashtag but for how much longer I don't know.)
Speaking of Twitter, some shout-outs:
People I knew of but had never seen live before #NYWF13 who are awesome
People I'd never heard of until #NYWF13 who are awesome
People I stalk at multiple writers' events who are awesome