The lazy taxpayer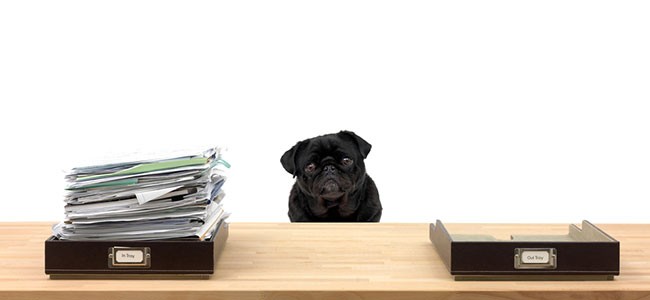 I once confessed to my boss that I was fundamentally lazy. He laughed. "You couldn't be lazy if you tried," he said. In some respects he was right. I will more often than not give into the compulsion to do work. The compulsion comes from the fear of being thought lazy.
Today I finally prepared my 2010/11 tax return and sent the spreadsheet to my accountant. The problem is not that I don't want to pay tax, it's the fiddly nature of the way I earn a living. In addition to my many hats, I am also a landlady. Back in 2010/11 I lived in the house that I half-rented out and worked part-time from it, so about 75% of the house expenses turned out to be tax deductible.
I also travel a lot, and much of my travel is part-work (for example, a conference) and part-pleasure (visiting friends). In most cases this means I buy my own plane tickets, I stay with friends/family for free and work pays per diems for meals and transport at the destination, or any other combination of those funding models.
Let's throw in the fact that when it comes to numbers I'm just not very good at the details. I haven't even kept the receipts for half the meals I'm entitled to claim from business travel. And depreciation! How the hell is it calculated?
All this leaves me with an almost empty spreadsheet (I copy and paste the old one and clear the fields) and a feeling of general dissatisfaction. Why is it so hard to motivate myself to do this? I get money at the end of the process! (Except for the time I ended up owing the tax office $16.50—greedy bastards.)
It takes a chunk of about 4-6 hours to do the prep work. I rarely have that kind of time in one day any more, and it's very hard to spread the tasks over several days and still know where the hell you're up to in the process.
I hate Excel and it hates me. I keep accidentally setting formulas and then not being able to undo them. I have to look up how to plug in a formula other than 'sum' every time

I want to do one.

I am fundamentally lazy. Let's face it, who wouldn't prefer watching episodes of 'Breaking Bad', reading The Lifted Brow or, say, sleeping to doing their tax? All viable alternatives to today's chosen activity. But I did it!
It remains to be seen how long it will take for me to do my 2011/12 return and, once the financial year ticks over, the 2012/13 one. Baby steps, people, baby steps.