There is no bunker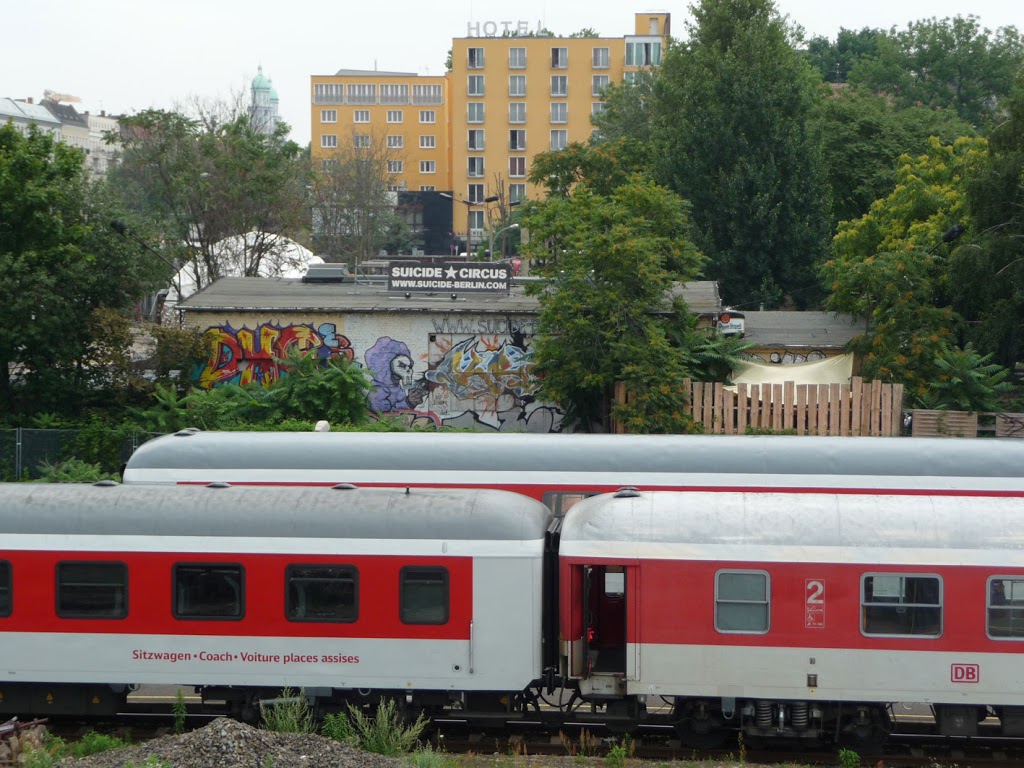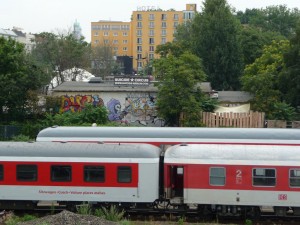 5th August 2012 (Berlin, Germany)
Took it easy in the morning and had brunch at a cafe near our hotel. You know it isn't a tourist spot when the menu is only in German. We ordered the big breakfast, which looked like it had some sausages, egg, bread and yogurt and indeed it had all those things except the sausage was sliced as part of a cold meat platter. I really don't understand why people eat cold meat for breakfast, it's gross. It seems to be popular in Central and Eastern Europe. Can't wait until I get to France where it's croissants and brioche territory.
We returned to Checkpoint Charlie to get the souvenirs we missed out on the day before, then on the way to the Stasi Museum dropped in on a couple of hipster souvenir joints where Boff fell into a friendly argument with the proprietor about whether Alexander was a better film than Troy. (Fuck, I can barely remember either of them and in my mind they blend in with that horrible Sam Worthington movie, Clash of the Titans and that other one about Titans and the one about Medusa. Those may all be the same film, who knows.
The Stasi Museum was free of charge but sparse and we got more value for time going to the Berlin Wall display down the road where a section of the war remains and below, in the old ruined building where the Gestapo used to meet, they have a timeline from pre-World War II to the fall of the wall.
Photo of the day is how I will always think of Berlin, full of trains and graffiti.
Quote of the day from the souvenir store guy: "There is no bunker."