Through NYWFs of times past and what I found there
It's a ritual that spans more than a decade: the annual trip to Newcastle for the National Young Writers Festival (or NYWF, which I don't think anyone has attempted to pronounce yet*). I've been coming since 2001 (not consecutively, I skipped 2005 because I was gallivanting around the world but I was sad to miss it nonetheless) and I have reached an age (that's 32, young folk) where the body gives up but the mind urges me on.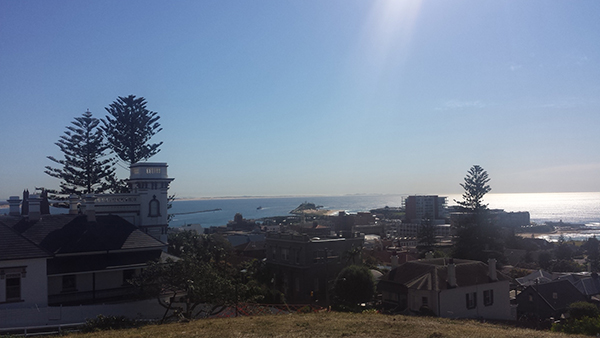 I have brought friends and boyfriends to this cradle of words in years past but my default is going solo. All the better to socialise, my dear.
I'm the one who's terribly dressed in shorts and a pair of cheap shoes (this year Dunlop Volleys, two pairs for $20) and maybe a writerly t-shirt (or an ill-fitting singlet with the signs of the zodiac on it as a vague attempt to fit in with the Paranormal Formal theme) and nobody cares. That's the best part. No one judges you on your attire. The only no-no is trying too hard and even then if you try too hard in the right direction you're probably going to be okay. Or no one will notice. I digress…
I'm the one who asks questions like a mature age student but is rewarded with some wonderful insights into the writing lives of festival panellists. I started to think I was losing it when I began to babble about my partner's predilection for sci-fi at Too Close for Comfort (a panel about writers who are related or partners) but later that night I met Bethanie Blanchard and she told me I always ask good questions and she would know because I've asked them at her about three times this year, once at the Melbourne Writers Festival and twice at NYWF.
I'm the one who talks to all the zinesters who have zines that interest me and buys them. I devour a number of them on the shitkansen** home. Only once did I drive up: in a car belonging to a person who is no longer a friend. (The reason I drove was that she was too scared to drive on the freeway, but she also tried to make me drive her around Newcastle instead of schlepping down Hunter Street to get to all the venues.) For all its faults, I really do prefer the shitkansen.
I'm the one who gets to the Saturday night social late and leaves halfway to catch a Cracked Theatre production (or finish reading Terry Pratchett's Dodger) and then comes in at the end to win the most sober person in the room award.
I'm the one you may spot at a distance early in the morning or late at night, either at Nobbys Lighthouse or up by the Obelisk at the top of the hill.
When I started coming to NYWF I was in my final year of a three-year arts degree majoring in media and cultural studies. I had just finished an internship at Pan Macmillan in both the publishing and publicity departments and was just about to complete my editorship of Soma, Macquarie University's annual arts publication. I am now a writer with many hats—some paid, some unpaid—but certainly quite rich by the standard of the average NYWF attendee.
But more than anything else, the riches I've gained have been social. I've benefitted from seeing familiar faces year after year as they've become more successful and yet still find time to share their journey with those just starting out, people like Benjamin Law, Anna Krien and Lisa Dempster. I now count a number of NYWF veterans as acquaintances including Lisa (I remember buying Lisa's Scrabble zine in the early years and then some years ago her book… now we catch up at NYWF and other writers festivals around Australia) and resident Novocastrians Alex (Neill) and Alex (Bennetts) (soon to be Melbournians).
And finally, NYWF reminds me that I must must must write more. 'Look at all this talent, this energy, this passion for writing,' says the festival, 'et tu?' I've yet to finish my novel or my third zine. I've yet to sit on the other side of the panel. I've yet to get hilariously drunk at the Saturday social. Maybe next year?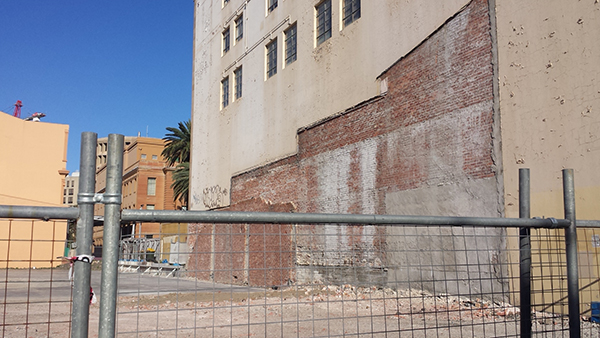 * I think it should be pronounced 'knife', where the 'w' in NYWF is silent.
** Shitkansen: portmanteau of shit and Shinkansen, Japan's high speed rail network, describing the very slow train from Sydney to Newcastle, a trip that takes longer today than it did 50 years ago. Naming rights go to Marcus Westbury, godfather of NYWF, the This Is Not Art Festival, Renew Newcastle and Newcastle in general.