Volunteering between the lines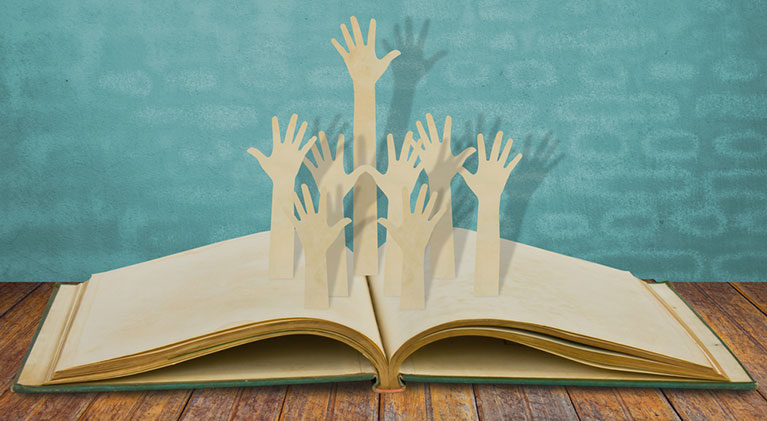 Another year, another Sydney Writers' Festival. I haven't missed one since I first started volunteering in 2005. Which means this year's festival was my ninth in the special tshirt.
I've fielded a lot of questions about why I volunteer and why I volunteer for the festival and I guess this post is my attempt to distill some of my answers, some of which have evolved over the past few years along with my role and my experience.
In 2005 I interviewed then festival director Caro Llewellyn for a women's business magazine I worked at, VIVE. I quite liked Caro and somewhere in that hour-long interview (which included the time it took to take the photos) I realised I wanted to get involved.
The volunteer coordinator that year was Anna Kricker (now more famous for running Google Local events in Sydney) and it turned out she liked the cut of my jib. I had just quit my job and was about to embark on some travel so I had all the time in the world to volunteer, which meant writers and patrons saw my mug every day of the festival.
I loved it. Even when I was standing at a door, or managing a queue, or giving an audience member directions to the bathroom I felt I was an integral part of the SWF experience. Anna asked me for my support the following year, and I complied. (In the meantime she managed to field me at Sydney Festival.)
In later years my experiences expanded. For a couple of years I was entrusted to run the Writers Green Room, which used to be a dingy space next to the Philharmonia Studio, rather than part of Simmer on the Bay. In addition to meeting with writers in the Green Room, I was honoured with the role of artist liaison, which meant conveying them to the stage and then to the signing table after their event. I met my favourite writers and personalities, such as Markus Zusak and David Suzuki and didn't gush once. Jaclyn Moriarty once borrowed my pen. When I met Adeline Yen Mah, she saw my name tag and exclaimed "I'm Adeline too!" as if she wasn't the most famous Adeline in the room.
Anna eventually secured a full-time job elsewhere and for a few years we had competent but, to be honest, dispassionate coordinators. Things motored along and I was happy to chip in my bit and then return to my life—by then as a full-time journalist—for the rest of the year. The honeymoon period was over, but I was still there, married to the SWF.
Then in 2009, volunteer turned coordinator Grant Poulton came on board and started the supervisor system. This meant instead of a ratio of 200 volunteers to 1 coordinator, volunteer teams of 10 or so would report to one of 8 supervisors in their zone. The 8 supervisors could then escalate issues to the coordinator if required. Grant, having been a volunteer, already had an idea of whom he could trust. I was the only person unknown at the first supervisor's meeting: turns out I'd made an impression of reliability on the SWF staff, just for turning up for so many years.
It worked. The fact that supervisors had volunteer experience meant that new volunteers felt comfortable approaching us with questions. I liked being able to teach them the ins and outs of different roles and I especially loved giving out cool jobs like artist liaison or allowing a vollie to stand in the room of a session they wanted to see.
For the past two years Jennie Bradbury has transferred her passion for the arts and her warm personable nature into a fleet of volunteers so happy to do their jobs that a patron hunted down her number just to praise the community spirit he saw in the team.
This may all seem like a vague response to the initial question, but I hope I've illustrated a few things that serve as a kind of answer:
Being given a chance to do something for an organisation/event you support is its own reward.
Attaining certain types of experience you may never otherwise have attained opens up opportunities to do other things in the future.
Knowing what to do, feeling comfortable with tasks, even in the wider perspective of unpredictable festival chaos, is an attraction to keep volunteering year after year.
Feeling important, that you have contributed to the smooth running of the festival and positively enhanced people's experience is a reward in itself.
Helping others gives me the warm fuzzies.
As volunteers we do get goodie bags. Over the years they've contained everything from books (actually, they've always contained books) to tea samples, stationery, discount vouchers and body care products. I end up giving most of the contents away. I don't do it for the tangible rewards; what I receive from volunteering I can barely put into words.