Wash and burn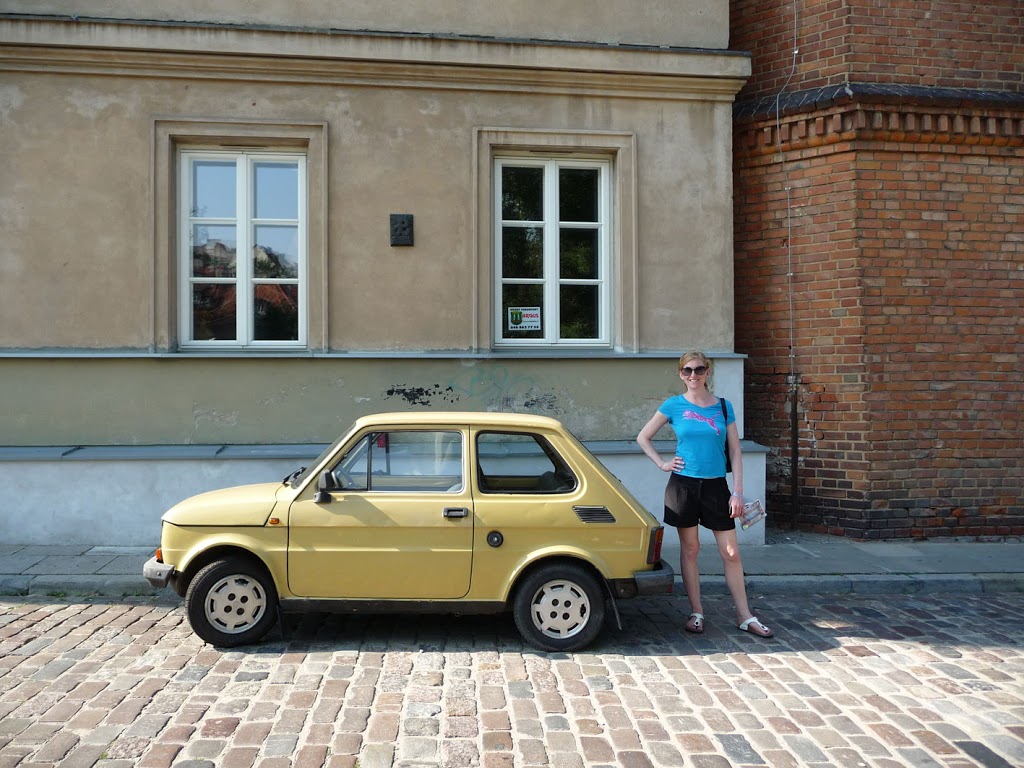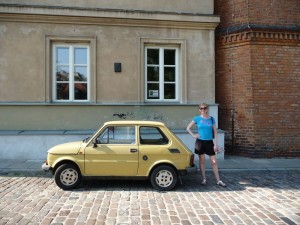 6th August 2012 (Warsaw, Poland)
I went to Warsaw to see my uni friend Danielle, who now lives in London. We've only seen each other a handful of times in a decade so this trip seemed to be an ideal way to catch up, apart from the fact Boff wasn't interested in Warsaw and decided to go to Belgium instead.
Before meeting her, though, I needed to get my laundry done, which required finding the nearest laundromat and how to get there. Turns out there are very few in Warsaw so I ended up catching the train a number of stations south to an outer suburb and still had to walk a fair way to find it. The train stopped at every station for about three minutes. There were announcements in Polish that caused a bunch of people to get off, but a lot of people stay on and some join the train so I stuck with the original plan.
When I got to the suburb, I ran into trouble because it's so far out my map didn't cover it. I managed to communicate with a newsagent who points me in the right direction. At the laundromat, the boss gets her daughter to translate for me. I've never really wanted to learn Polish before but at this point I feel not knowing the language is actually an imposition on the people. I eat my way out of this dip with 500g of raspberries costing a mere A$2…
Finally met with Dan and went into the Stare Miasto (Old Town) to have lunch. I decided once and for all to try fried camembert, which sounds like a heart attack except for the fact that I hadn't eaten properly for more than a day, so I forgive the kilojoules. We take lots of photos of the architectural and decorative features that make Warsaw a great city to explore, and find odd things everywhere, such as a bench made of pipes next to a statue of some inventor guy. Photo of the day is Dan next to a tiny car we found parked on the street.
We also eat one of those soft serve ice creams that are bigger than your head, which we conclude is probably a joke played on tourists given what it looks like to eat one.
Dinner is Indian. Yes, Indian. Very good Indian. And dessert is a plum vodka (70%) and a sea buckthorn liqueur that are both impossible to quaff because they burn going down.