5-question film review: Farmageddon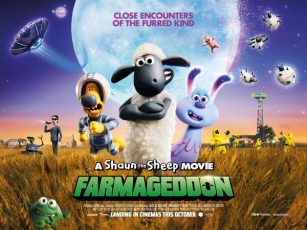 Why did you go see this film?
Love Aardman films and have a soft spot for claymation.
What was the best thing about it?
Proves that you can have comedy without cruelty and that a kids' comedy with little dialogue can be more sophisticated than movies aimed at an older audience. Its gentle good humour is fun, often clever and occasionally hilarious.
What was the worst thing about it?
That kids in the audience didn't get 'The X-Files' joke.
Who would you recommend go see it?
Anyone who wants to watch an unproblematic movie without having to grapple with 'issues'. If you're feeling a bit 'meh' I think it would be a good use of 90 minutes.
If this film was a piece of clothing, what would it be?
A tea cosy worn as a hat. It's inherently funny, colourful, warm and English.