5-question film review: Ellie and Abbie (and Ellie's Dead Aunt)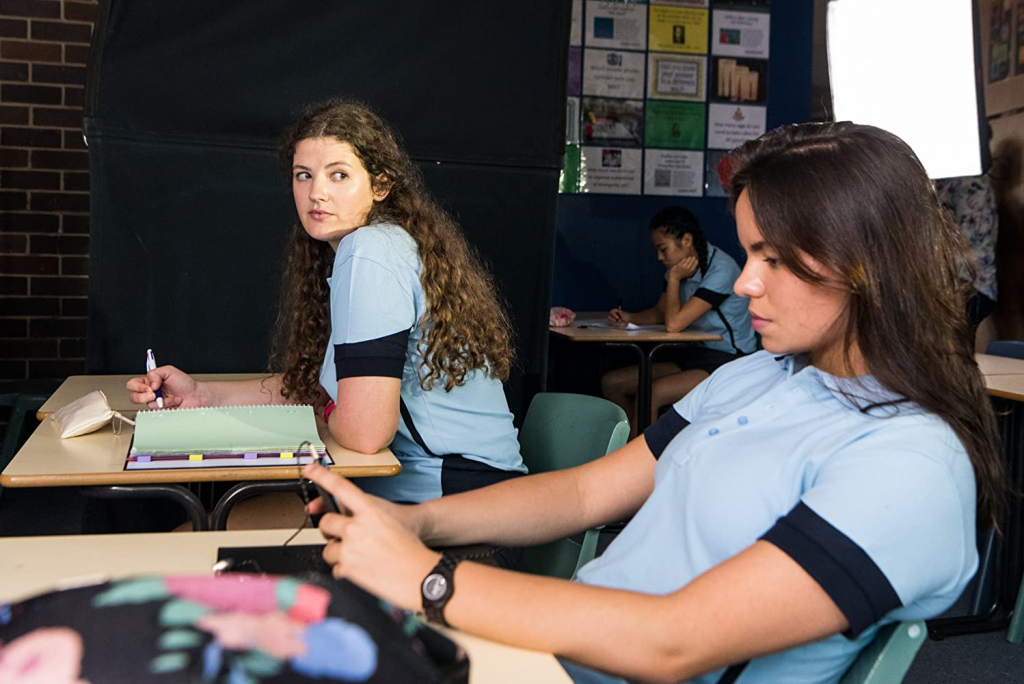 Why did you go see this film?
I first heard about the development of this film, and watched an early teaser, via Queer Screen so I pitched $ in via Pozible. In addition to being Australian-made, what attracted me was that there are so few young adult queer rom-coms where coming out is secondary to other themes and I wanted this to see the light of the silver screen. Also I love Rachel House (who plays 'aunt' Patty – not the dead aunt).
What was the best thing about it?
The two leads, Sophie Hawkshaw (Ellie) and Zoe Terakes (Abbie), have real chemistry and really nail the swings between awkward and bolshie, jocular and tender in their interactions with each other and other characters.
The story is also genuinely moving. It has nicely timed dramatic moments that make the comedy a fantastic release.
What was the worst thing about it?
For a rom-com it could've done with more comedy but in the swing of things I thought the comedy worked well because of where it was placed in the scenes so they did a lot with what they had.
Who would you recommend go see it?
People who are interested in the interplay between queer history and how queerness emerges in the current generation; people who want to see a queer YA rom-com without coming out as the major theme.
If this film was an item of stationery, what would it be?
Ooh, glitter pen.