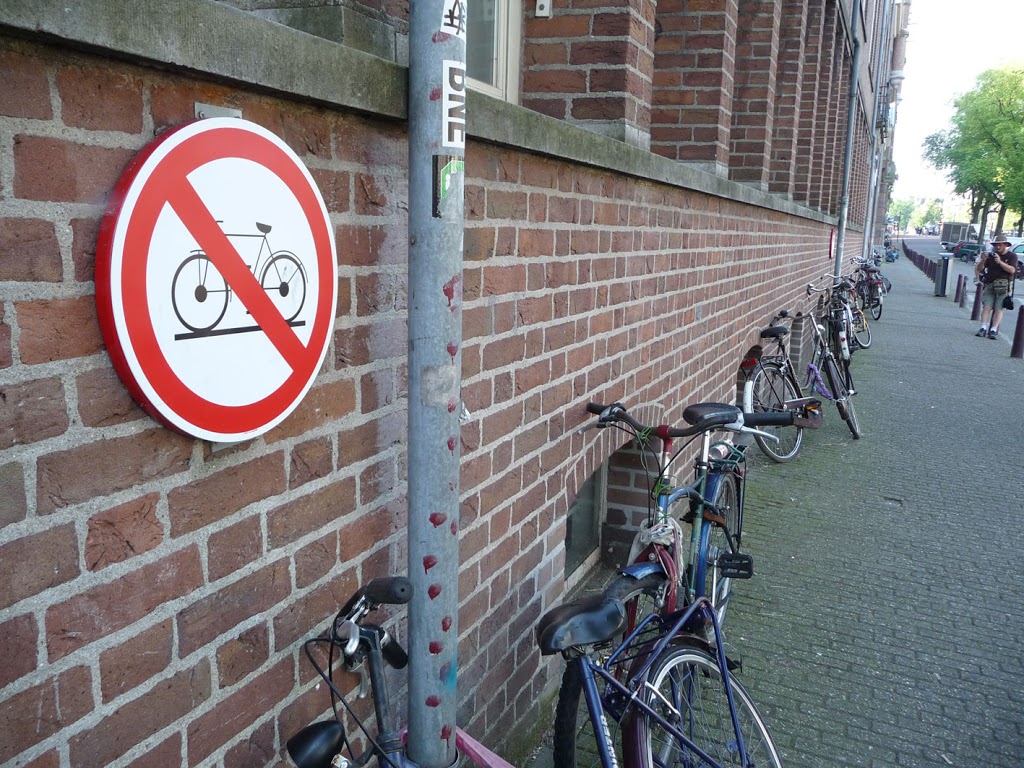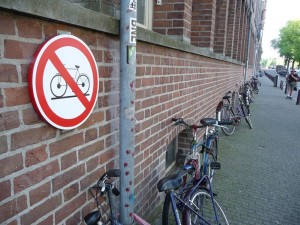 20th August 2012 (Amsterdam, The Netherlands)
Boff was apologetic about yesterday's botched travel plans so let me decide all the activities today. I managed to show him how to cram a lot into a day without it feeling rushed.
Anne Frank's House: We couldn't buy tickets over the internet or via our hotel so queued
up around the block. I sent Boff out for poffertjes and coffee and orange juice. The experience was excellent, everything a museum should be: preservation, explanation, anecdotes. I got incredibly teary when I saw Anne's room with the pics from magazines she'd glued up on the walls and I don't think I stopped feeling heavy until after I left.
Boff said it was the ultimate tragedy that Mr Frank, obviously a smart man, had put a lot of thought into saving his family. He'd tracked the Allies' movements via radio reports and knew they were on their way before they were ratted out by someone. The most tragic part was that he alone survived while the rest of the family perished in various concentration camps around Europe.
Photo of the day is of the street outside Anne Frank's house, a rather amusing juxtaposition. The thing about Amsterdam is that you have to look out for canals, trams, cars and bikes when crossing the road.
The Tulip Museum: A very different museum explaining the history of tulips, their journey from the Middle East, the Dutch obsession with them, the Tulip Crash, different varieties and current farming techniques. There were a lot of interesting presentation techniques that made this exhibition worth ther 3 euro entry fee despite its small size.
I decided we'd go to Rembrandthuis so we had lunch on the way at a typical cafe (I had croquettes and tomato soup and beer) and then sort of lost each other in a street market. I waited at the corner for 10 minutes then decided to go to Rembrandthuis and just sat in the foyer waiting for Boff to realise that that was the best place to look for me. This is the tragedy of not having working phones overseas. He did eventually find me.
Rembrandthuis: When Rembrandt went bankrupt, the repo people had to do an inventory of everything in his house, which is why the museum has such an accurate record of what it contained. While some of the objects are replicas, a lot of the furniture was actually Rembrandt's and has been preserved in the place where they were kept. Interesting snippet: People in those days used to sleeping sitting up because they believed you would die if too much blood went to your head. That's why all the beds are so small (not because people were 50cm shorter in those days, as I hypothesised).
Apart from containing the painter's domestic artefacts, the museum also held his and his contemporaries' paintings (he was a dealer as well as an artist), a storeroom for his interesting ephemera and, of course, his studio. The studio contained two demos that were also fascinating in themselves: a guy did a paint mixing demo and the lady did an etching demo.
Artis Zoo: We eventually found ourselves at Artis Zoo (what did you expect of 'my day'?!). It had just gone 4.30pm and the staff kept reminding us that they would close at 6pm. We told them it was okay, we would go through quite quickly. It didn't look like Artis had any animals that I hadn't seen before so we just headed for my favourites only to find out that there were a lot of areas where the animals roamed free, for example lemur 'island', which the ruffed lemurs could leave if they wanted to (there were no physical barriers) but were content to stay on.
Artis also had a few humid houses where they kept saki monkeys and iguanas and birds. These tripled-doored enclosures meant that observers could wander through in commune with the animals without accidentally letting them out. We got some great photos. I also saw a hyrax for the first time. Also sat in front of the penguin pool watching one female get chased by a dozen males and constantly escaping but then going back into the fray (crazy chick) and the seal pool where babies were nursing and the mothers barked while feeding them. Eventually a security guard on a bike told us we had to leave in 15 minutes, at 7.30pm; they had let us stay in an extra 90 minutes.
Had dinner at an Indonesian restaurant (this was actually Boff's suggestion but it turned out to be a good one because the banquet was delicious) and then visited the red light district on the way home. There wasn't anything there that I found shocking (no, we didn't go to the live sex show) though we did spend our last 14 euro or so on double entry to The Erotic Museum (see what I did there?). It wasn't as titillating as I'd hoped, but it did have some interesting historic stuff on the lower floors.
We spent a lot of money in Amsterdam, about 300 euro, which was about twice what we were doing in comparable cities. In some ways maybe it was a good thing we were only there for a day.