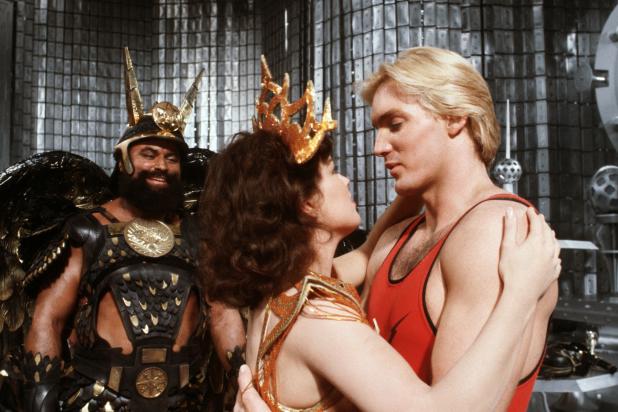 Why did you go see this film?
My local cinema hosted the British Film Festival and 'Flash Gordon' was offered as a 4K restoration nostalgia flick. I've never seen it before and am aware I'm missing a lot of pop culture references. My partner notes the best thing about it is Timothy Dalton who plays Prince Barin absolutely straight while everyone around him is hyperaware they are in a flamboyant pantomime.
What was the best thing about it?
Music by Queen, the outlandish costumes and Princess Aura can bring me back from the dead any time.
What was the worst thing about it?
The 'romance' between Flash and Dale. There's nearly nothing to the relationship except shared trauma.
Who would you recommend go see it?
If you're interested in cult classics, definitely have a look. If you want something hokey that you can turn your brain off to, likewise. Perhaps if you're interested in costume design this could be an interesting reference?
If this film was a piece of clothing what would it be?
I think a sequinned pastie. Maybe even with a tassel. Maybe leave a cheeky one out.