The freelance writing spectrum



There's a myth about freelancing that comes largely from Hollywood glamorisation with just a touch of one's own self-delusion. Being a freelance writer is not like being Hunter S in Fear and Loathing in Las Vegas or that neophyte whose name I forget in Almost Famous.
Nor is it usually a life of researching and crafting hard-hitting long-form investigative pieces that you file twice a year for a massive payload that sustains you until the next one.
The truth is writers undertake different kinds of freelancing to sustain themselves. Even the most successful freelancers I know don't exclusively write in one area, and many do things other than write. This includes, but is not limited to, the following activities.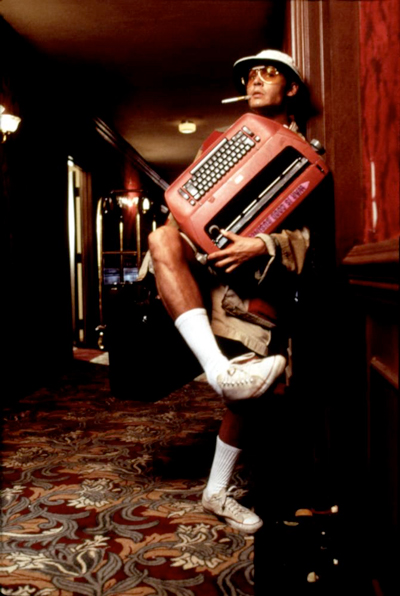 Different kinds of freelance writing
Journalism
Content development
Ghostwriting
Blogging
Copywriting
Other media (film/TV/radio etc)
Freelancing related to writing
Editing/sub-editing/proofreading
Teaching/tutoring
Speaking/facilitation
Publishing
Consulting
Most of my income comes from magazine commissions, content development such as blogs and newsletters for business clients, and ghostwriting (bylines under my clients' names). Occasionally I get some money when organisations advertise on my project management website, but I don't invest time in the sales process so it's usually pocket money if I do. Once in a while I get an editing gig.
I know of bloggers who sell some advertising on their blog but then earn a great deal of their income through other means, for example speaking and consulting, and I know of plenty of freelancers who love being a journalist but find they have more opportunities (and make more money) editing tenders and annual reports.
If you thought being a freelancer was 100% writing about unicorns (ie your pet topic), I'm sorry to say very few people get to do this. But don't despair, because the above examples actually show how versatile the field can be.
If you know how to put good words in the right order, there will always be a job for you somewhere. You may not want to do everything you can do, and that's fine—on a personal note, I no longer want to write someone else's LinkedIn profile—but being too precious eventually leads to starvation.
That being said, remember why you're freelancing. If it's for the freedom to write what you want to write, then maybe the money is secondary. Perhaps you're better off doing something else for income so you can write for pleasure (which doesn't mean writing for free, but don't rely on this income). That's okay too, but if you're serious about freelancing as an occupation, you're going to have to consider the whole spectrum of earning activities you can undertake as a writer.
My next post will be on finding and managing different kinds of clients.
This is the second of a series of posts based on a freelancing workshop I gave at the National Young Writers' Festival on 2 October 2015. Did you miss the first? It was Notes for the first-time freelancer.