5-question film review: Marianne and Leonard: Words of Love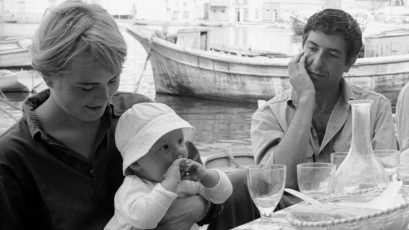 Why did you go see this film?
I like Leonard Cohen as a writer and knew Marianne was a significant muse of his.
What was the best thing about it?
Getting to know Marianne. As a muse it's difficult to have a profile outside of how an artist portrays you. It helps that the documentarian, Nick Broomfield, was also her former lover so he has a lot of decent footage of her and has a different relationship to her, which he portrays. There were also good interviews that gave context for the period and place (Hydra in the Greek Islands).
What was the worst thing about it?
In the last third it meanders a little into just being about Cohen rather than the effect of their relationship on his work. Would've preferred a tighter focus on them and their effect on each other. (It does circle back to her, however.) Also: poor Axel!
Who would you recommend go see it?
Leonard Cohen fans plus anyone interested in seeing an example of an artist-muse relationship.
If this film was a piece of clothing, what would it be?
A sarong that floats carefree on an island breeze or can be wrapped like a scarf, protective.