5-question film review: Portrait of a Lady on Fire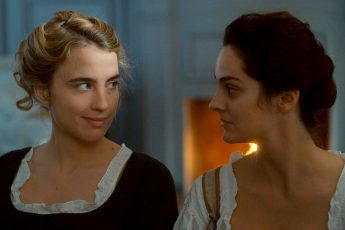 Why did you go see this film?
Whenever I booked tickets on the Palace Cinemas website I saw the poster for this film and it didn't seem interesting. Then film reviewer Hayley Inch raved about it and I thought I'd at least find out what it was about.
What was the best thing about it?
The cinematography was exquisite, the ending was elegantly rendered, but I think the best thing was the camaraderie between the characters.
What was the worst thing about it?
The narrative framing device was uncharacteristically clumsy and I think the ending would've been fine as a time jump without it.
Who would you recommend go see it?
Patient people, as it's a very slow film with lots of lingering shots. People who appreciate art, people who are interested in the manifestation of repressed female desire, filmmakers who want to learn about lighting.
If this film was an item of stationery, what would it be?
A very fine paintbrush for detailed, elaborate art.